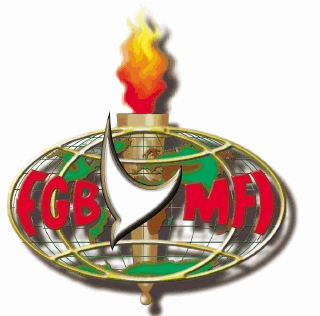 FGBMFI UK
Full Gospel Business Men's Fellowship International
FGBMFI is one of the largest Christian business organizations in the world. Founded in 1953, we are in over 150 nations – meeting in over 7,000 chapters. Our members and leaders include every race, culture, social status and language.
By God's grace, we connect people with opportunities to reach out and help others find a better life and work together to build better communities.
We do this by:
Calling people back to God…
there is a better life by following Jesus Christ.
Promoting integrity and good character…
being a reflection of God to our world.
Participating in God's good work…
releasing gifts, talents and resources to help others.
Working together to build better cities & nations…
impacting our leaders and our culture.
Taking the message of God's love to every family…
a true grass roots effort that is changing the world.
7 CORE VALUES
LOVE
Sacrificing for the good of others.
INTEGRITY
Choosing to do the right thing.
RELATIONSHIP
Value people above all other things.
COMMITMENT
No obstacle is too great, never give up.
NETWORKING
Opportunities are born by reaching out to others.
TRAINING
Equipped for every good work.
TRANSFORMING
Making this world a better place by God's power.
"The mandate from God is we break the chains of bondage in the world. Our mandate is to destroy the isolation of loneliness, and link the world to God!"
"It is our destiny to lift up Christ in every business center, every marketplace, every government center and university… every nation, city, town and crossroads of the world."